Deccansoft Trainers Profile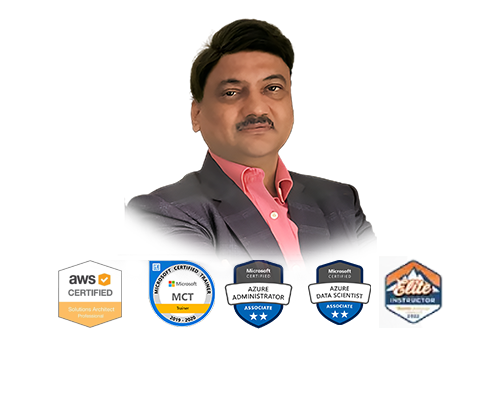 Mr Rahul Rampurkar
Co-Founder & Director, Deccansoft Software Services
Microsoft Certified Trainer
Email
Full Name
Rahul Rampurkar
---
Email
rahulrampurkar@deccansoft.com
---
---
Rahul is Deccansoft's Ace trainer and perfectionist who believes in giving the real essence of technology to the learner. This uniqueness has made him earn a strong foothold in the I.T training industry.
He has 25+ years of IT experience. He is a Microsoft Certified Trainer, Certified Data Scientist (DP-100), AWS Certified Solutions Architect, and an Expert in Java & Python. His expertise includes Oracle, Java, Java EE, XML and Web Services.
Rahul is a Software Architect, who has technically designed the organization. He is a co-founder of Deccansoft. He is Sun Certified Java Architect and Microsoft Certified Professional for SQL Server. He handles projects related to Java Platform and also gets involved in Database design and related issues.
Rahul is an accomplished technology leader and entrepreneur with the vision and experience to ensure that Deccansoft customers receive the attention to detail and customer support that they require ensuring their success. He plays vital role as an Architect. He brings over 19 years experience in managing, developing and executing information technology systems within the wireless, high tech XP (Extreme Programming) Methodologies, Mobile Agent concepts, also focuses on long term and short term technology directions of Deccansoft. He has managed trained, mentored and coached hundreds of top professionals in the field.